About QMAX
Quality Management Consultants
QMAX is a full service quality managment consulting firm
We provide auditing, training, and consulting services for ISO 9001, ISO 14000, ISO/TS 16949, AS9100, ISO 13485, ISO 22000, OHSAS 18001 and ISO 17025. We specialize in a common sense practical approach that emphasizes optimizing current processes rather than adding unnecessary bureaucracy.
Who We Are
QMAX was created in 1994 to assist companies in achieving their business objectives in a "common sense" practical approach by eliminating non value added activities and optimizing current processes.
Unfortunately, many organizations find themselves choking in bureaucracies implemented in the name of quality. At QMAX, we make quality system solutions simple. Since then our growth has been steady and significant. Our success has been built on the recommendations of our clients. We believe the client ALWAYS comes first and our goal is a completely satisfied client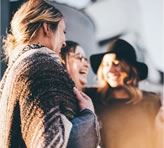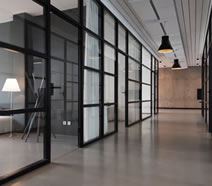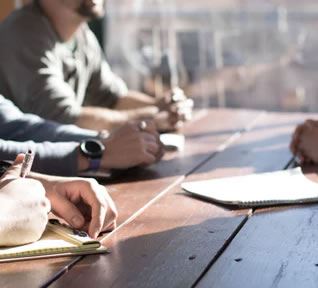 Resources
Our consultants are highly qualified professionals with industrial background and certified QMS Auditor designations. Our consultants are assigned as project managers ensuring consistency and stability throughout your program. Our consultants appreciate the business realities that clients face on a day-to-day basis, and understand that there is more than one way to comply with the standard.
Solution Ownership
One of the most critical ingredients in any process requiring organizational change is what we call "solution ownership. We respect the fact that our clients know their business best and that instead of dictating to your staff what to do, we arrive at solutions in conjunction with your staff. This ensures that they feel some "ownership" of the solution. Our clients are able to view their results at each stage of the process, allowing for timely improvements to their management system.
Project Management
Your business is unique and so are its needs and we will offer a solution that is as unique as you are. We do not believe in providing templates to assist in documenting your process. We will design a customized consulting package to suit your needs based on the existing system. Whether your company has 1 or 1000 employees, you will be assigned a consultant that has direct experience in your industry who will make the consulting process a rewarding experience.
Confidentiality
Any and all information that comes into possession of QMAX, its employees and agents, throughout the entire consulting process described herein, except as required by the Law of the Land, will be treated as strictly confidential. We will not disclose any information concerning the business with a third party without prior written consent of the Customer. We understand that obtaining a registration certificate isn't the end of your management systems journey. It's a milepost in your continuing pursuit of business excellence. From our head office in Toronto, we serve clients throughout North America. Whether your organization requires education, training, or on-site consultative services to reach your objectives, we are uniquely positioned to address all of your needs.